Vancouver, British Columbia - Global Headquarters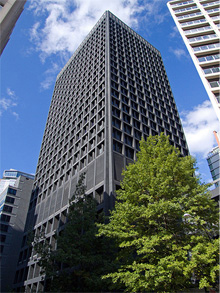 Established in 1984 InterWrap has matured from a small woven sandbag business in Port Coquitlam BC into a multi-national industry leader in the field of coated woven products. In 2010 InterWrap moved it's headquarters from it's Mission facility to the Sierra Building in Downtown Vancouver:

Suite 1818-1177 West Hastings St.
Vancouver, BC Canada, V6E 2K3
Toll Free: (US & Canada Only) 1-800-567-9727
Telephone: 1-778-945-2888
Fax: 1-604-696-5518

Mission, British Columbia - Manufacturing, R&D, Distribution & Warehousing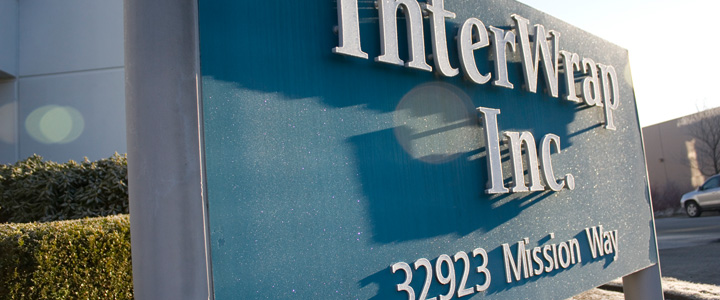 InterWrap Canada - Mission, British Columbia
Nestled between picturesque snow-capped mountain ranges and the mighty Fraser River, InterWrap's Mission plant continues to be a key part of our North American manufacturing operations. Strategically positioned, our Mission facility enables us to expedite goods to the West coast of Canada and the USA.

InterWrap, Mission BC
7163 Beatty Drive
Mission, BC Canada V2V 6C4

Dorval, Québec - Manufacturing, Distribution & Warehousing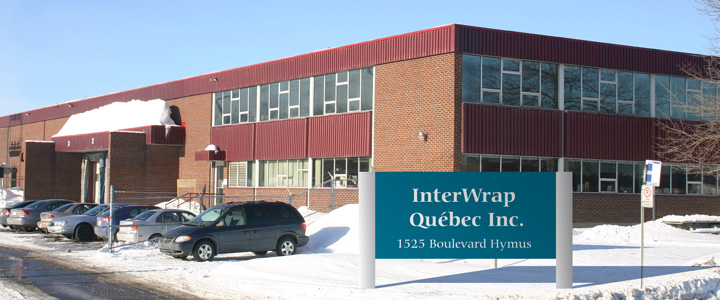 InterWrap Canada - Dorval, Québec
Situated near the St Lawrence River in Dorval, Québec, Our Eastern Canada facility is strategically located to deliver goods to the eastern side of the USA and Canada.