BioBlanket™ forest residual biomass covers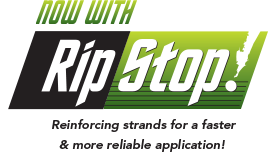 BioBlanket from InterWrap® is a paper-based, scrim reinforced laminated cover used to keep forest residual biomass dry. Keeping biofuel piles from exposure to rain and snow decreases the moisture content in this woody biomass material – drier fuel means significantly more energy derived when burned. Strong, paper-based BioBlanket is easy to apply mechanically from a roll and is chipped and burned along with the forest residual. Rip Stop is the reinforcing technology that protects the biomass cover from tearing easily during application to the pile.

Talk to a InterWrap representative to find out more!

[ Download our BioBlanket flyer ]
BioBlanket Specs:
Nominal 4 meter width
Product weight: 250 g/m2
Heavy Duty 76mm paper core with fibre plugs
300 kgs/roll ; 14 rolls per pallet
6 pallets (84 Rolls) = 24,000 kgs in 40' container